Wests Tigers and the Parramatta Eels will once again join forces at their game on Easter Monday to show their support and commitment to the Stay Kind initiative.
A message developed in partnership with the Thomas Kelly Youth Foundation, the two sides played for the inaugural Stay Kind Cup last year and will do so again this long weekend to raise awareness for the foundation — promoting the prevention of harm to our youth from self-harm and suicide.
The Thomas Kelly Youth Foundation launched the Stay Kind initiative in memory of Stuart Kelly, remembered for his continued support and kindness to his brother Thomas and to others.
Stuart was the Parramatta Eels' number one fan, while Ralph, Stuart's dad, has always wholeheartedly backed the Wests Tigers. To mark Stay Kind Day and show commitment to this important cause, the Wests Tigers and the Parramatta Eels will be including Stay Kind on their jerseys.
These special edition jerseys will also be auctioned off after the match to raise money for Stay Kind.
Supporters will be able to purchase Stay Kind Socks, Caps and Pins as a sign of support.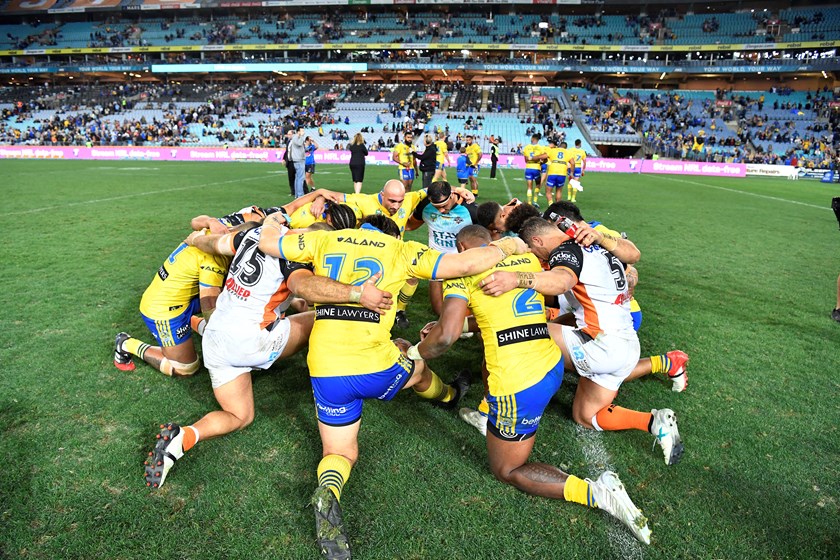 Stay Kind is about kindness and respect towards all people, no matter who we are or how different we are.
Stay Kind is about fostering a supportive environment in all aspects of life and community; within your family, sport, work and school.
Stay Kind is about a social movement of kindness that encourages communities, families and young people to demonstrate and practice kindness.
In Australia in 2015, 405 youth ended their own life —more than one young person a day. Australia has one of the highest rates of suicide in the world and suicide is the leading cause of death of young people.
You can help to expand Stay Kind initiatives for a more caring community through making a donation: SMS the word KIND to 0437 371 371 to donate $5 or more — or visit staykind.org.au for more.