The hairs on Robbie Farah's arm stick up as he starts talking.
Wearing the  jersey he's worn 247 times before, the 34-year-old starts to speak about all that's come before and all that will follow today — his first day back a Wests Tigers club he has become synonymous with.
Just days before, Farah was a South Sydney Rabbitoh and likely to spend the rest of the season (and potentially his career) in the cardinal and myrtle. That was before a conversation with fellow Life Member Benji Marshall, and then Wests Tigers Coach Ivan Cleary, sparked about an incredible return for Farah.
Signed through at Wests Tigers for the rest of the season, Farah reflects on the emotions of it all.
"It just feels surreal," Farah says with a smile.
"I never thought it would happen or that I'd be back here so soon.
"I didn't that it would happen during my career — I thought post-footy I'd come back here, but to be back now is surreal. I've got a strong emotional attachment to the club and that never changed.
"You always have that fondness for Wests Tigers and just that love for the club.
Robbie Farah back in Wests Tigers colours
"It really wasn't easy telling the Rabbitohs that you're going elsewhere but they understand that this club is where my heart is and how much it meant to me to be able to come back here," he said.
"I'm glad it's been made possible by Ivan and everyone involved in the club has welcomed me back. 
"Hopefully I can repay that faith and get our team going with a few wins."
"You always have that fondness for Wests Tigers... this club is where my heart is."

Robbie Farah
Arriving at Campbelltown Sports Stadium for training today, Farah admitted that not even a car ride from the Inner West with Marshall was enough to quite calm the nerves of what lay ahead.
He describes the feeling akin to that of the first day of school.
Because while so much around him is the same, so much has equally changed under Coach Cleary.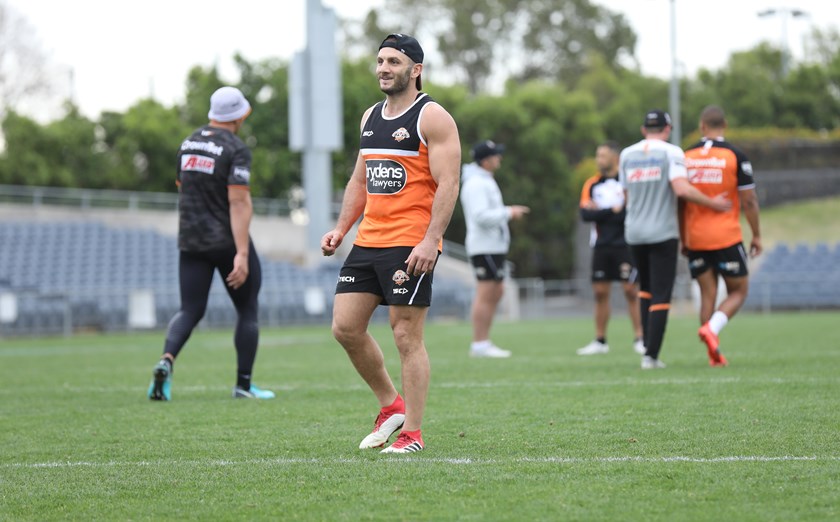 A new playing group has found a new playing style — a style which has throughly impressed Farah so far.
"It's definitely been a transformation at Wests Tigers this year," he enthused.
"In the past, we've always been known for the attacking flair whereas this year it's changed with a lot of grit with the way we've defended. The defence has been outstanding. I speak to a lot of boys regularly and the one thing is that this Wests Tigers team will never get beat on effort.
"For teams to have to beat Wests Tigers, they have to turn up to play.
"That's something we have to continue — especially with myself and Moses [Mbye] coming to the club in key positions, we need to take it upon ourselves with that direction and game management.
"We're not going to be the saviours and come here to change the way things have been going. For us it's about integrating into that system and adding a few touches here and there helping the guys in the halves.
"If I can provide a threat out of nine and Moses at one it can take pressure off the halves."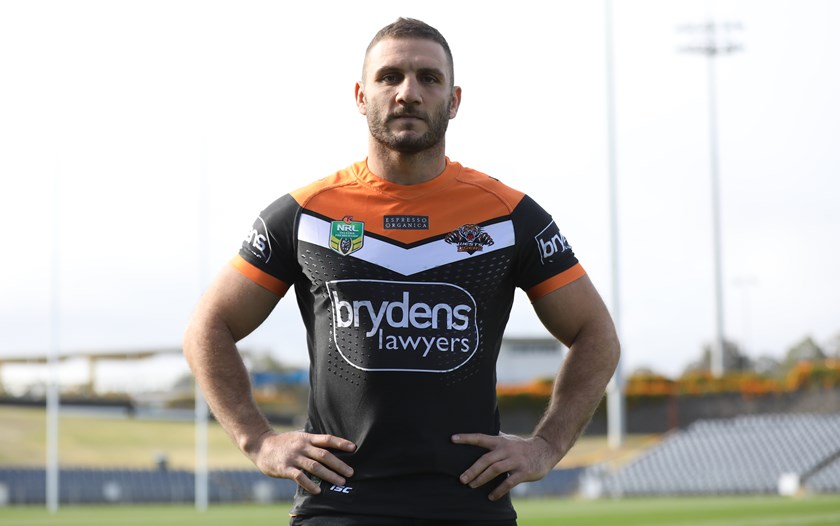 For Wests Tigers and Farah, that will all start next Sunday when they take on the Gold Coast Titans at Leichhardt Oval in a game that's shaping as a wonderful storyline off it and an even bigger game on it.
And while the Lebanese international knows how emotional a day it will be for him in his return to the ground he grew up on as a kid, he's under no illusions about the biggest part of that day.
"It's just a crucial game," Farah said. "No way around it, it's a massive game heading in to the bye.
"For us, it's a big 10 days to prepare for that one now. Moses and I are still learning the plays and structures so we need to get on top of that as quickly as we can to be full steam ahead preparing for the Titans.
"But yeah, to have my first game back there is unbelievable.
"I never thought I'd play again at Leichhardt Oval so hopefully the sun is shining and I'm sure they'll be turning a lot of people away at the gates because it's such a big game for this team.
"So much about my return hasn't quite sunk in yet, but I know when I run out onto Leichhardt Oval... yeah, that will probably be one of the best feelings ever."