Wests Tigers forward Michael Chee Kam says the confidence is building once again within his side as they look to continue to late surge towards the 2018 finals series.
Four consecutive defeats prior to the bye in Round 17 had seemingly undone the side's promising start to the season, before stunning upsets over two premiership heavyweights in the St. George-Illawarra Dragons and South Sydney Rabbitohs catapulted Ivan Cleary's side back in to contention once again.
Off the back of their best performance of the season, Chee Kam said the team was in a good place.
"I think given the way we were consistent throughout the entire game, that was our best game," he said.
"Ivan said to us that it was the best we've played for the entire 80 minutes. He said he was proud of us, and I was really proud of how we all played in that game. We really gave it to them in that game, and to do it to a really good team like the Rabbitohs is a pretty tough gig for any side this year. 
"To beat them is tough, but I think we beat them for the whole 80 so it was good for us.
"There's obviously a lot of confidence right now but there's still a lot to improve on. We can't get too ahead of ourselves — we just have to keep enjoying it and hopefully we can keep it going."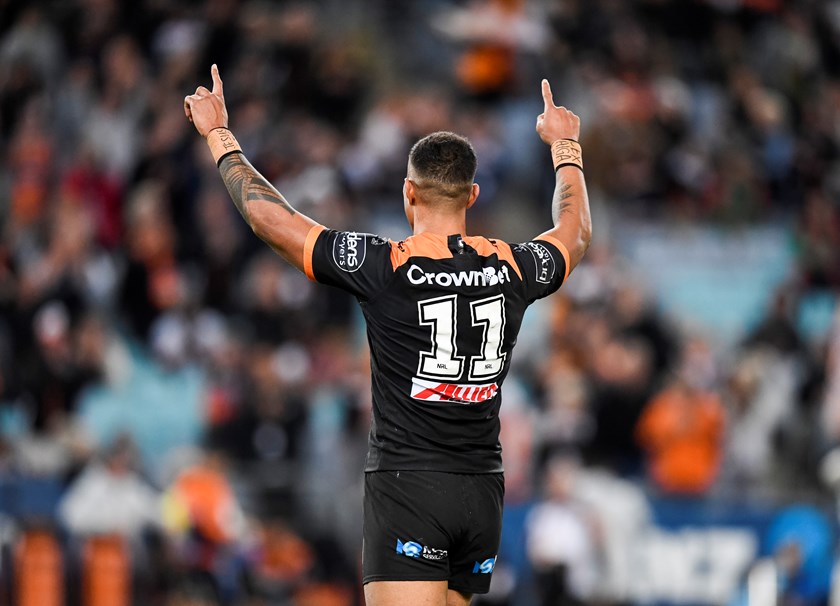 Having delivered arguably his finest game of the year in the 22-6 upset win over South Sydney, the former Australian Schoolboy said a conversation with Coach Ivan Cleary in the build up to the game had him primed to build on the opportunity available following the injury to co-captain Chris Lawrence.
"Ivan told me earlier in the week that he would be giving me the opportunity to start again," he enthused.
"I started before earlier in the year, but he [Ivan] told me that the chance was coming around again and it's here now so it's up to me to really take that opportunity and make the most of the run I've got.
"I'm really enjoying it and playing outside Benji is pretty buzzy. I look over and see it's Benji Marshall giving me the ball, and that's definitely a confidence-boost to play good for him and the team.
"Every kid in New Zealand idolises him and Sonny Bill and you always look up to them.
"I didn't really ever think I would have the chance to play with him but to see him and Robbie back here is like a flashback to 2005 – it's unreal having them here and they're really helping us."
Saturday's win over the Rabbitohs extends ninth-placed Wests Tigers remarkable record against the top four sides this year to 5-1 — a feat not bettered by any team in the competition this season.
What had proved crucial in the side's potential final chances, however, is their record against the teams around them with losses to the Raiders (10th), Knights (11th), Titans (12th) and Eels (16th) in 2018.
Coming up against a Canterbury-Bankstown side sitting in 14th position and level on points with the Cowboys and Eels on the bottom of the ladder, the danger is certainly there again this Friday for Wests Tigers — something which Chee Kam said the side is wary of and ensuring they get right.
"I think the key is going in to this game with the same respect that we did last week," Chee Kam said.
"We have to win every game — we know that and that means we can't take any games lightly.
"The Bulldogs are hungry and will be desperate for a win so it just means we can't be slacking off at all.
"We know we still have a lot of improvements needed to us," he said. "Some things like our set-plays, we need to get some of our roles right on those and get those right for this week's game.
"They're just little things to improve on, not necessarily, big things, but it's important to get them right."
Wests Tigers will take on the Canterbury-Bankstown Bulldogs this Friday, July 27 at ANZ Stadium.