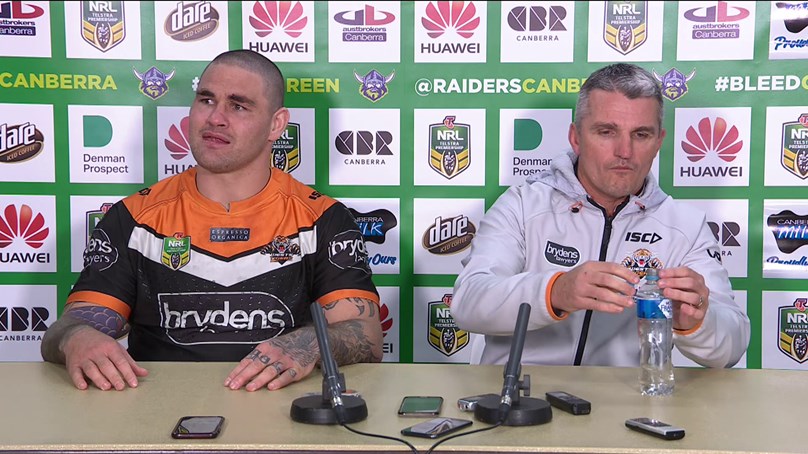 "What distractions?"
With that line and a sustained laugh from co-captain Russell Packer, it was clear that Ivan Cleary's side had completely done their job in a must-win game the Canberra Raiders — both on and off the field.
While external talk during the week was focussed around that of Cleary, a powerful statement from the Coach on Saturday was followed by an even more emphatic one by the players on Sunday, holding on to keep out the best attacking team in the competition for the final 15 minutes and emerge victorious.
The win sees the side move within two points of the eighth-placed Brisbane Broncos with three games remaining in the regular season — two of which Wests Tigers will play at the club's suburban grounds.
"As a captain of this team, I was really happy with our performance from the whole squad," Packer said.
"It was very pleasing to be a part of that.
"It feels good to play alongside people that are turning up for you so it's a good feeling."
"It's always good to get to this point of the season and still have a chance at semi-final football and we definitely do. We just have to focus on winning our games and that starts this Saturday at Leichhardt.
"I can't wait to get back home and get a full stadium rocking there and put out a performance to match."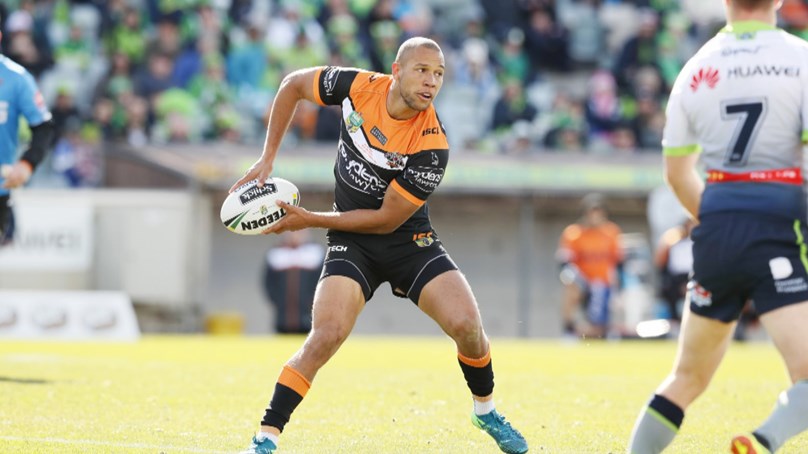 The message from the squad throughout the week was that "enough is enough" when it came to defeats against the Raiders — something which Packer said helped defined his side's resilience in the second half.
"I played in that game out at Campbelltown and it was disappointing to be a part of," he said.
"You definitely remember your losses and some more than others, so it was good to come out here.
"I thought we played really well in the first half and defended really well in the second. It was a game of two halves — we had all the ball and then it flipped in the second half and we had to hang on.
"I definitely thought we played as a team today and we really defended for each other.
"Those characteristics have defined our season and they again today."
See what Russell Packer and Coach Ivan Cleary had to say in full about Sunday's win in the video above!