Wests Tigers will be wearing #PurpleOurWorld socks to raise awareness for pancreatic cancer when they go up against the St. George-Illawarra Dragons at Leichhardt Oval on Saturday, August 18.
Wests Tigers have been personally affected by pancreatic cancer with Robbie Farah losing his mum to the disease in 2012 and Benji Marshall losing his father nine years ago. With both players back at the club in 2018, wearing purple socks to raise awareness for pancreatic cancer is a fitting tribute to their parents.
Until high profile people such as Patrick Swayze, Steve Jobs, Ian Ross and Peter Harvey were diagnosed with pancreatic cancer, awareness surrounding this silent killer was minimal.
Yet, in 2018, more than 3030 cases of pancreatic cancer will be diagnosed in Australia.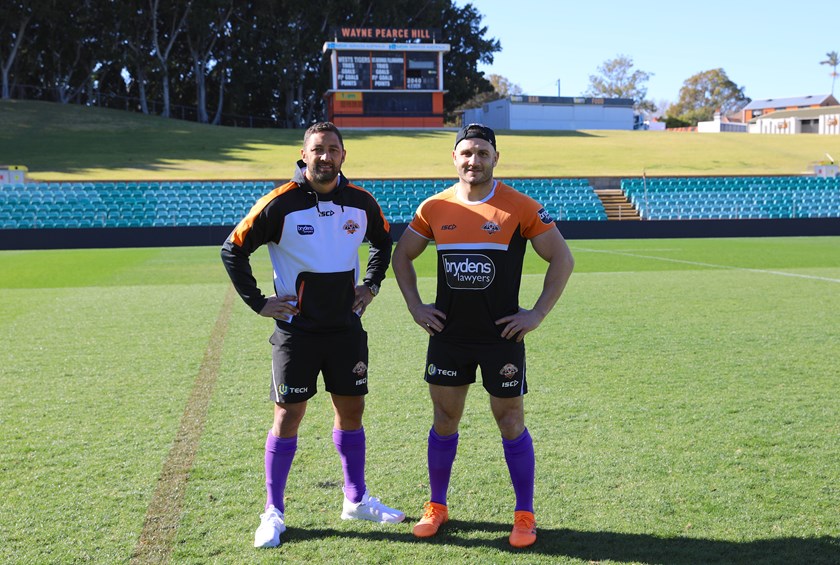 It's projected that 3000 people will not survive. The poor prognosis for pancreatic cancer has been directly attributed to late diagnosis when the disease has already spread. By the time many patients are diagnosed, the cancer is not operable and usually, not treatable. For the majority of pancreatic cancer patients, their only hope is palliative care – prolonging their life for as long as possible, while balancing quality of life.
Around the world 330,372 people will die from pancreatic cancer each year.
In Australia, only 9% of patients live beyond five years after diagnosis.
Pancreatic cancer is currently the fourth leading cause of cancer deaths in Western societies.
Within the next 10 years, it is projected to be the second highest.
The average survival is just six months.
#PurpleOurWorld, together with the Wests Tigers are hoping to change these statistics.
If you're heading to the game on Saturday, pop on some purple and help us spread the word!
For more information, please visit purpleourworld.com.