Wests Tigers joined with cross-code partners Hawthorn FC to show their support for Beyond Blue ahead of the club's respective Beyond Blue Rounds taking place next weekend.
Wests Tigers forward Chris Lawrence joined with Hawthorn star Jarman Impey and Beyond Blue Ambassador Brad McEwan to show their support for the organisation and that talking about mental health can be a real game-changer.
Wests Tigers' partnership with Beyond Blue began in 2016 with Lawrence becoming an official ambassador for the leading mental health organisation.
"It's great to see Hawthorn and Wests Tigers get on board with Beyond Blue to really raise awareness for mental health," Lawrence said. "I know from the Wests Tigers' perspective, we've been on board with Beyond Blue for a number of years.
"Unfortunately, as a club, we've seen the negative effects of mental health issues and it's really something that I'm extremely passionate about.
"You can see how your teammates are affected by things around mental health and it really leaves you wanting to make a difference, so by raising awareness and being able to provide a support network for them is a really important thing."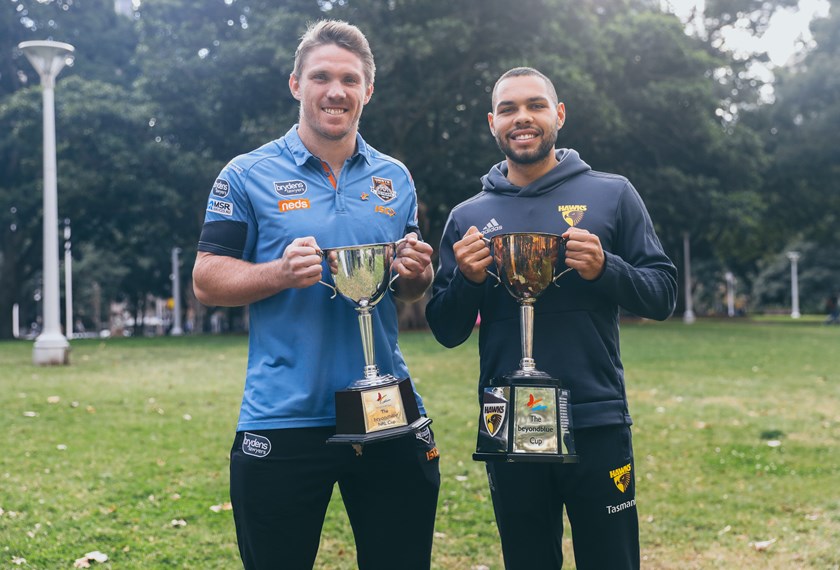 The 30-year-old said that his focus on mental health had been increased following his devastating pre-season injury that saw him suffer 11 facial fractures with an extensive recovery process likened to that of a car-crash victim.
"For me, it's been massive," Lawrence reflected.
"Coming back from a significant facial injury at the start of the year and going through those ups and downs of whether I'd even get back on the field... for me, it was about identifying and having a really good support network around me.
"There was some really tough times when I was in hospital for a number of weeks and I couldn't leave the house for a while, so having that network to be able to talk through when I was struggling allowed me to get in the right space of mind.
"Without that, I don't think I would have been able to get my mind around coming back and being able to contribute to the team so quickly."
Since 2016, Wests Tigers has raised extensive awareness around mental health with their blue run-out tees while also playing for the Beyond Blue Cup every year.
In 2019, this game will take place in Round 15 against the South Sydney Rabbitohs at Bankwest Stadium on Thursday, June 27 while Hawthorn will face off against the West Coast Eagles at the Melbourne Cricket Ground on Sunday, June 29.