Wests Tigers take on the Newcastle Knights in our first home game this Sunday at Leichhardt Oval and we need your support!
Fans and Members aren't permitted to attend Leichhardt Oval in any capacity on Sunday, so we're encouraging everyone to stay at home and cheer on your team via the television with live coverage via Channel 9 and FOX League.
But just because you're not at the ground doesn't mean you can't still be there!
We're asking all our passionate Members and fans to send in their best photos of themselves, their families and their friends cheering on Wests Tigers — whether that be at home in the living room or at the ground in games gone by.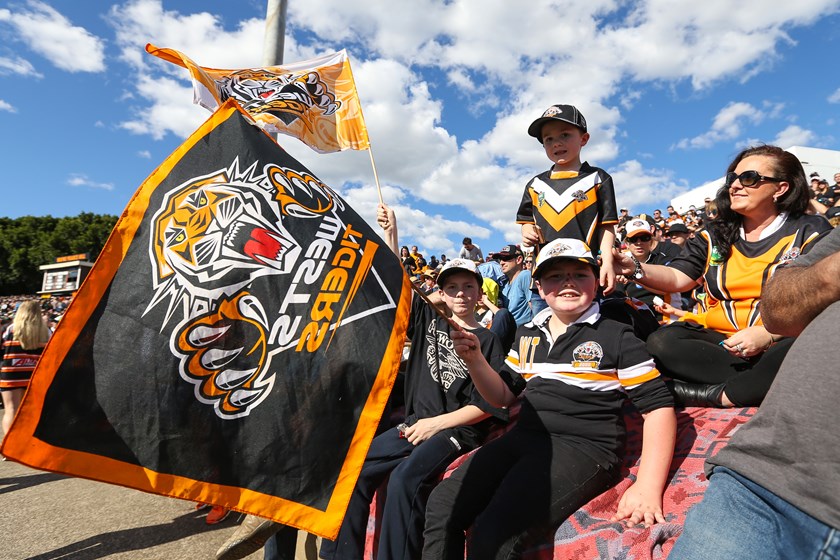 Send in your photos to media@weststigers.com.au and we'll put them directly in the players' change rooms at Leichhardt Oval — making your support the first thing they see when they arrive and the last thing they see before they run out to the field.
Your support is going to be crucial to Wests Tigers over this time, so make sure you get your pictures in by 5:00pm on Friday, March 20 for them to be included.
Click here to email media@weststigers.com.au with your photos.