Having played with a number of legends throughout his career, Wests Tigers Life Member Liam Fulton is more than qualified to list a few names whom he wished he could have played with in his career.
Speaking on Wests Tigers official Beyond the 80 Podcast, Fulton was joined by fellow 2005 Premiership Winner Robbie Farah in a segment called the You're the Coach where players have to pick their top six players in a raft of different positions — fullback, centre/wing, five-eighth/halfback, second row, front row and hooker.
A versatile forward throughout his career, Fulton was tasked to name the front row, second row and outside back selections and certainly came up with some big names... even if Farah wasn't impressed with his Queensland-centric picks!
Outside back: Justin Hodges
"One that I played against all the time and I'd just feel that he'd carve us up — and I would have loved to play with him — is Justin Hodges," Fulton said.
"Every time he went to dummy half and I was at marker, I just knew that I couldn't tackle him. He was the best dummy half runner in the game.
"He always wanted to fight everyone too and we'd say stuff to him to try and make him angry, but I would have loved to have him on my team."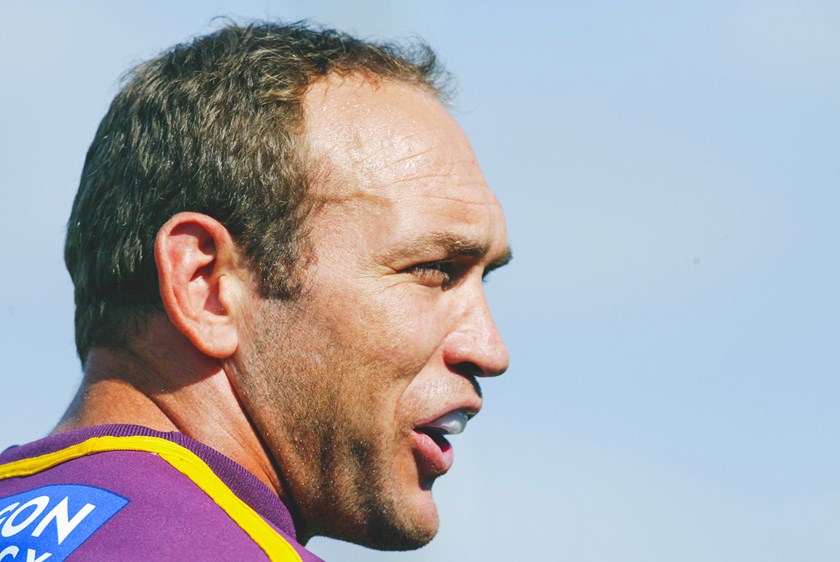 Second row: Gorden Tallis
"I would bloody loved to have played with Gorden Tallis," Fulton said.
"He's a machine. 
"I want big people around me so they look after me. Gorden Tallis in the second row and it's an absolute gun side for us to play with."
Front row: Sam Burgess
"My favourite player in the current era we've just seen is Sam Burgess," Fulton said.
"I played against him in 2009 in England — he came off the bench for Bradford and he absolutely smashed me. Like hammered me; I think he dislocated my shoulder.
"I remember then when he came to Souths in 2010 I just thought he was going to be an absolute gun because he was so good.
"He's my favourite, but I also love Steve Menzies.
"To win a Grand Final, you're taking Burgess any day of the week."
Find out more about which players Robbie Farah went for in his Dream Team by listening to the rest of this week's Beyond the 80 Podcast episode.
Subscribe to the Beyond the 80 Podcast on iTunes or Spotify to hear from your favourite players and professionals right across the game of rugby league!