Wests Tigers halfback Luke Brooks says while he's open with the idea of new rules being adopted for the 2020 season, he'd prefer the current set up to remain the same when the competition returns.
Joining his Wests Tigers teammates in their first contact session today following last week's training resumption, the 25-year-old said his body was feeling fresh and ready to go after missing the first two weeks of the year with a calf injury.
"It's definitely feeling good now," Brooks said of the injury.
"I'm back in to full training now and will be right for full contact too which is good.
"I didn't really take off [when I did the injury in the lead-up to Round 1]. I went to take a step and pass the ball and I thought someone threw a golf ball at my calf. I looked around and didn't see anything so I went to take another step and realised it was my calf that had gone on me.
"I've never done a calf before so it was a bit of a weird one, but if there's a good thing to come out of all of what's happened in the past six week's then it's I've only missed two games and been able to let it heal."
Press Conference: Moses Mbye
With a number of potential rule changes for the 2020 season causing much discussion in the rugby league cognoscenti, Brooks said he was open — for the most part — with the ideas but was in preference of things staying the same.
Of much speculation was the potential for the game to be managed by one referee instead of two, with the Holy Cross Rhinos junior relatively open to the idea.
"I've never played under the one referee-model in the NRL," Brooks said.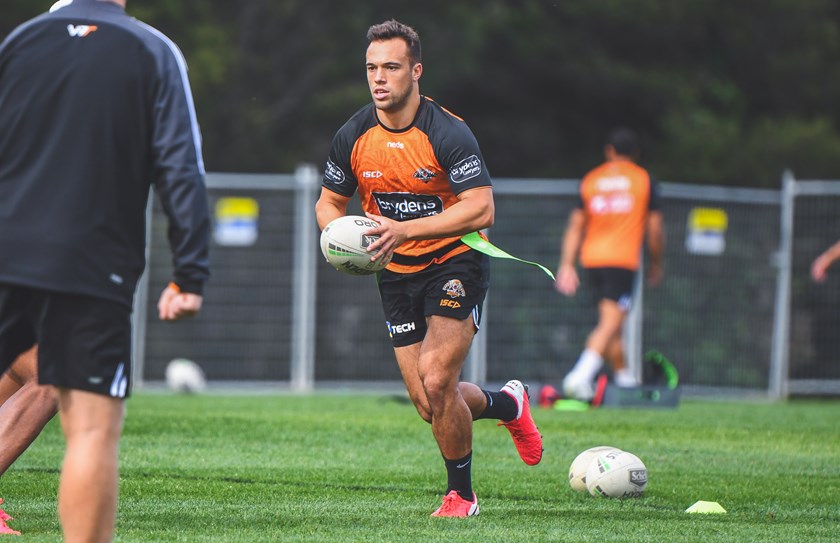 "I don't know what to do expect but I guess it could be a good thing.
"It could, in a way, make it harder for me because you don't have that referee standing there [in the tackle] to make it move. If it's just one referee controlling everything then, actually, it could be harder for me as a halfback.
"I don't know what to expect but we'll just see how we go.
"We haven't spoken about it as a group with the attacking side of things, but we're probably going to have to think about it. We haven't had one referee for years so we might have to adapt a bit on the run and get a feel for things."