Wests Tigers forward Sam McIntyre will officially become Wests Tigers Player #233 when he makes his first-grade debut tonight.
Capable of playing as a middle or edge forward, McIntyre will come off the bench in jersey 16 for tonight's must-win game against the North Queensland Cowboys — the fifth player to make their NRL debut under Michael Maguire at Wests Tigers.
Originally from Port Macquarie before moving to Newcastle Knights, McIntyre began his Wests Tigers career as part of the club's new Development Squad in 2018.
A standout footballer capable of playing in either back row or centres at the time, McIntyre kicked off his time at the club in the Jersey Flegg side before stepping up to Canterbury Cup — helping Brett Hodgson's men reach the 2018 finals series with a number of impressive performances.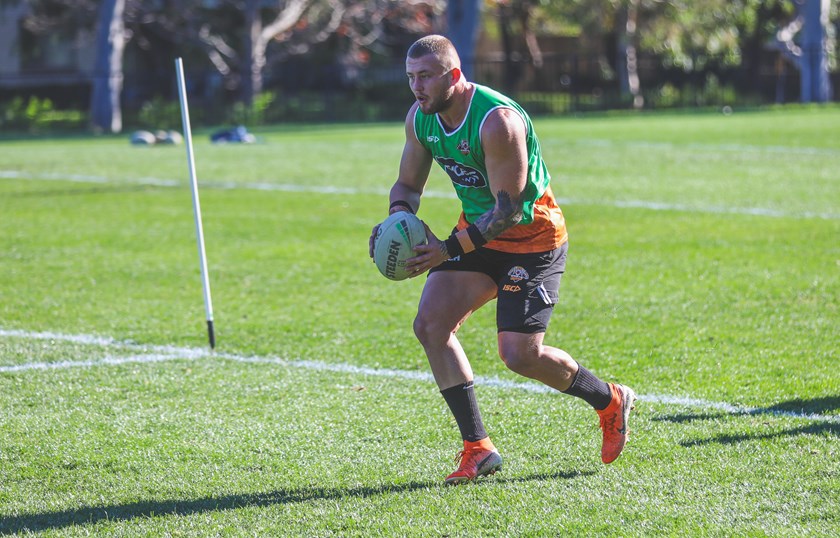 Joining the full-time squad the following year, McIntyre was a regular for the club's Canterbury Cup side — playing 21 games for Western Suburbs throughout the year with three tries, over 600 tackles and just shy of 2,000 metres in total.
A strong performance to start the year as part of the club's 2020 Perth Nines campaign and consistent dedication to his training clearly impressed Coach Michael Maguire, with the 22-year-old earning his shot at first-grade.
"I've got a crop of young men here who are working hard to get an opportunity here and Sam over the last 12 months hasn't missed a beat," Maguire said of the debutant.
"Because of his work ethic, he deserves everything he's got in front of him and I'm really looking forward to seeing him run out there.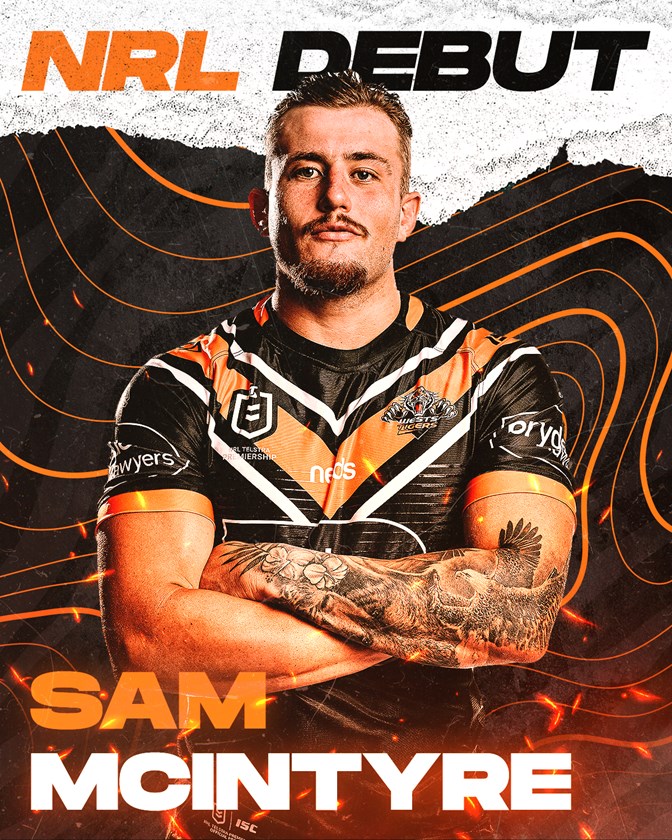 "He'll have his family watching from far and wide in Port Macquarie and all his past coaches that have helped him along his way.
"It's thoroughly deserved and I'm looking forward to seeing Sam out there.
"Fans can expect to see someone who is tough, runs hard and does all the simple things really well. He's a hard worker and that's his character. He'll get out there and do what he needs to for his teammates, he's very selfless."