Luke Brooks is well aware of the oft-used notion that he's at his best when running the ball, and he's making a conscious effort to do it more and more after encouragement from Coach Michael Maguire.
Having missed the opening portion of the season with a calf injury, Brooks returned to the side in Round 3 as the competition resumed but struggled to post his regular running metres — chalking up 81 metres as his side snuck past the Sharks and just 56 metres in a close loss to the Raiders two weeks later.
It was after that game that Maguire reminded the star halfback of his ability to open a game with his running style, and that talk certainly reignited the number seven — chalking up 156 metres and 118 metres in his side's next two big wins.
As he prepares for a must-win Friday night showdown against the South Sydney Rabbitohs this week, Brooks said his running game was again the major focus.
"I've definitely got a lot to improve on," the 25-year-old said in reflection of the past few matches.
"I think in the past couple of weeks I've been getting back to my running game. When I'm running I feel like I'm playing my best footy.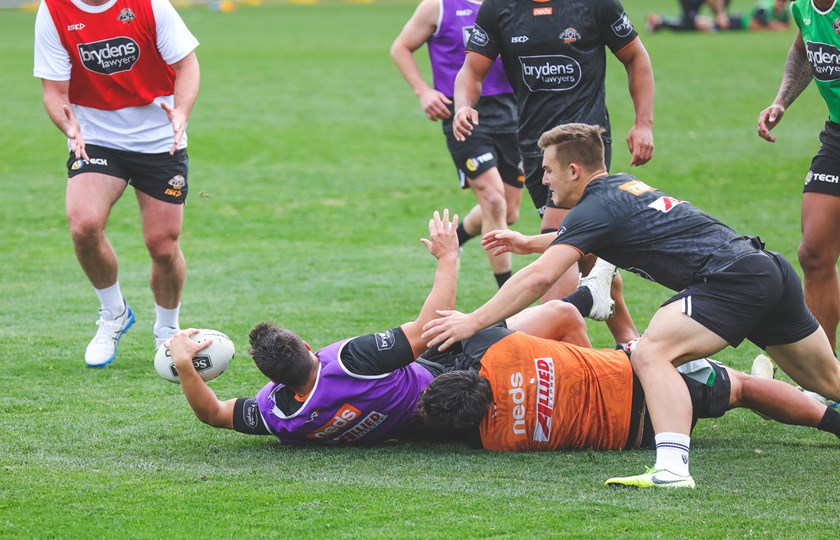 "I think it was after the Raiders game [in Round 5] that Madge pulled me in and spoke about running the ball more and getting my hands on the ball more because I don't think I was doing that in the first couple of rounds.
"So for me, it's just about making that effort to deliberately run the ball more."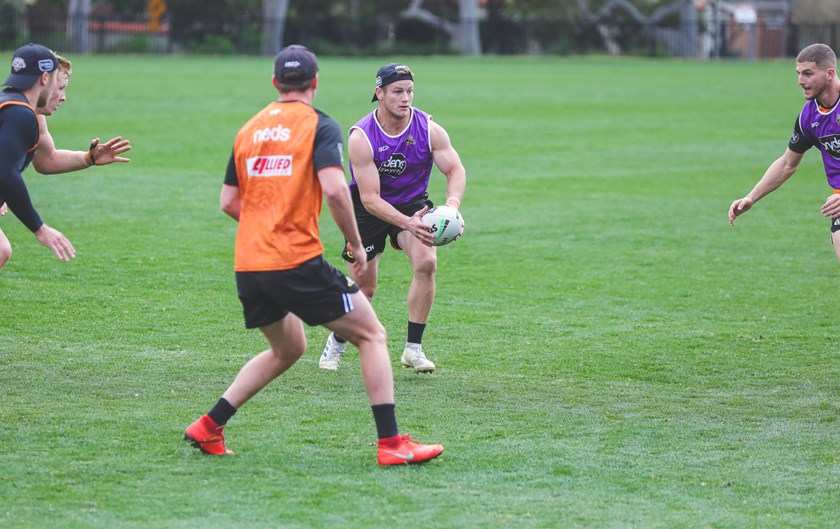 The arrival of Harry Grant — who incredibly sits second on the Dally M Leaderboard despite not playing in the first two rounds — has played a key part for Brooks and fellow half Josh Reynolds in running off the back of his movement.
In his six matches since joining Wests Tigers, Grant has chalked up two tries, two try assists and 92 running metres, with Brooks pointing to his presence as key in taking some of the pressure — and attention — away from him and Reynolds.
"It definitely does help my running game," Brooks enthused.
"He controls the middle forwards and then as soon as there's a quick play-the-ball he jumps off the back of that. We just play off the back of him.
"It's been really good to have someone like Harry in our side.
"Especially now that teams are watching plenty of video on him, teams are going to put a big emphasis on stopping him and hopefully that takes a few defenders off me."
Match: Rabbitohs v Wests Tigers
Round 9 -
Venue: Bankwest Stadium, Sydney