Wests Tigers Coach Michael Maguire says he was most pleased with the accountability shown by his players on Friday night — producing a dominant 80-minute performance to down the Brisbane Broncos.
Recording their first whitewash victory over any opponent since 2012 and their biggest of the 2020 season to date, Maguire was full of praise for his side in the way they adapted to the new personnel and attitudes around the team.
"I'm very proud of the boys," Maguire said in reflection of the match.
"It's great to see that performance.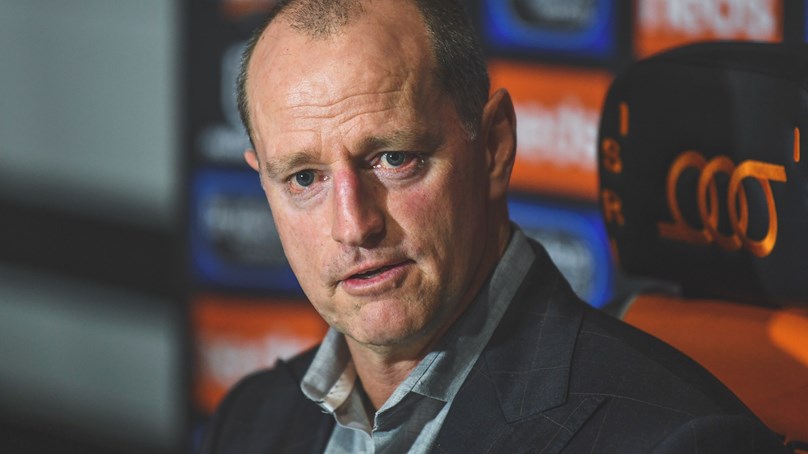 "The players have really tried to take account of what we're trying to do at the club. 
"I guess it's been noted over the last month that we wanted to change and the boys are doing that. It's about hanging on to that now and keeping that attitude in what we're doing.
"I'm very proud of my players because we've been very strong with each other throughout training in the last month to change us," he said.
"We're seeing those changes now — it's about engraining that and making it a habit."
2020 Match Highlights: Rd.10, Wests Tigers vs. Broncos
The decision to start Billy Walters and Benji Marshall together in the halves together — having played limited football in the month prior — was a bold move by Maguire in the lead-up to the contest but certainly proved fruitful, with the pair combining perfectly throughout the 48-point victory for Wests Tigers.
Both Walters and Marshall scored and assisted a try in the nine try romp, with regular halfback Luke Brooks instead coming off the bench.
"Luke's got now the same as what Benji went through," Maguire enthused. "I think Benji showed [then] exactly what you should do when you face a bit of adversity and I thought Benji was fantastic tonight.
Broncos error hands Marshall a try
"I got the Benji Marshall that I know and the way he can play and perform... I thought he was excellent tonight.
"The forwards laid a really good platform for that, but it's a good lesson for any young kid or senior player in the game to put your head down and work.
"That's what Benji did and he came back with a good performance, and I can see Brooksy doing the same thing when the time is right."
Whilst set to welcome back key forward Alex Twal from a month-long knee injury week, Maguire held special praise for the performances of starting props Josh Aloiai and Russell Packer — the latter of whom started his first game in over a year.
"I was really pleased with Russell Packer," Maguire said of the Kiwi veteran.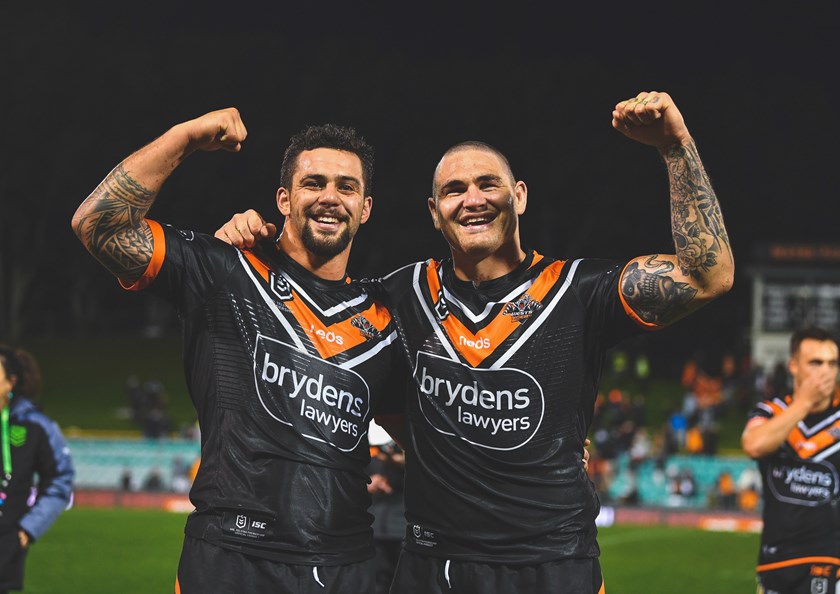 "Since I've been at the club, the poor bloke hasn't been able to train and there's been contention about how I'm going with him.
"He hasn't been able to get out on the field but fortunately with my medical staff they were able to find something in his foot they were able to fix and now all of a sudden he's training. It was an outstanding performance for a bloke that hasn't started throughout the season, and I could see the forward pack working really well together."
Match: Wests Tigers v Broncos
Round 10 -
Venue: Leichhardt Oval, Sydney