Wests Tigers Coach Michael Maguire said his side need to control the momentum better after showing promise — but ultimately plenty of inconsistencies — in tonight's loss to the Sydney Roosters.
Having trailed 20-0 at the break, Wests Tigers roared to life in the second half and threatened a stunning comeback before the visitors lifted again to put them away.
Maguire said it was a process his team needed to keep improving at.
"We obviously need to clean up a few things we did there tonight," said Maguire.
"We just didn't start the way we liked. The second half I thought we handled the ball and that's what we wanted to achieve.
"You need to be able to take control when you're in a shift type mentality to get you back into the second half. We just put a lot of pressure on ourselves. Obviously defensively in the first half they really challenged us through the ruck and that's a space we need to be stronger."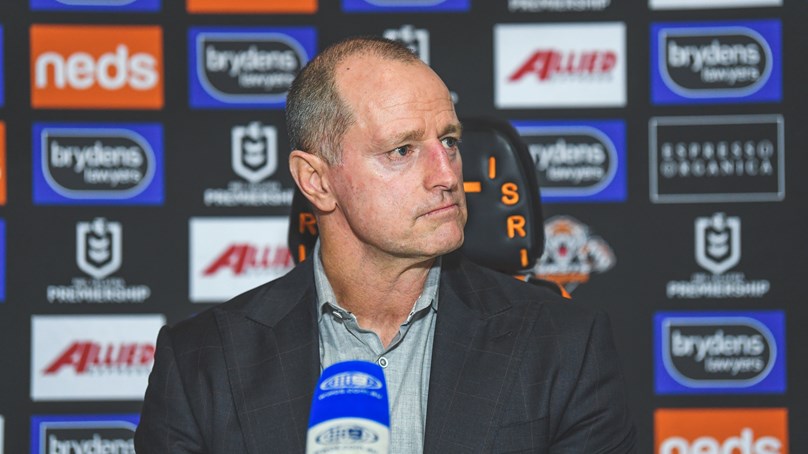 While the prospect of playing finals football in 2020 does seem an uphill prospect with four points separating the side from the eighth-placed Cronulla Sharks, Maguire said there was reason for optimism about his side's chances.
"There were passages there tonight that showed we can mix it with the best," said Maguire.
"It's about making sure we do that for long periods of time — if we can do that then it puts you in the picture.
"We let some soft tries in there tonight," he said. "There were points throughout that game where they just rolled us through the ruck which is what we're working very hard at. We need to look at that part of the game to take it into Penrith."
Match: Wests Tigers v Roosters
Round 15 -
Venue: Leichhardt Oval, Sydney