Wests Tigers continued their preparations for the 2021 season with three trial matches at Kirkham Oval on Saturday.
On a glorious summer's day in Camden, Wests Tigers performed well in all three grades – NRL, Harvey Norman NSW Women's Premiership and Jersey Flegg – but there's still plenty to work on before the start of the official season.
Here's a recap on what went well and what needs improving before Round 1.
NRL
Sydney Roosters 28 def. Wests Tigers 22
Although it would've been nice to walk away with victory, Wests Tigers Head Coach Michael Maguire will be satisfied with his side's performance on Saturday night despite the 28-22 loss.
He admitted his players were a bit rusty, having not played in quite some time, but he was impressed with a number of young players – including Tuki Simpkins, Daine Laurie and Jake Simpkin.
After the match, Maguire revealed he hasn't even started drafting his Round 1 team, claiming he'll wait until after next Sunday's final trial against Manly Warringah at Leichhardt Oval.
"You can probably work out who is pushing for spots but it's an open team for me at the moment," Maguire said.
"We have had a number of changes with personnel coming to the club and finding the cohesion in teams is something we're going to be working for.
"It could take a month to find exactly how we're going to go but it creates opportunity for the players.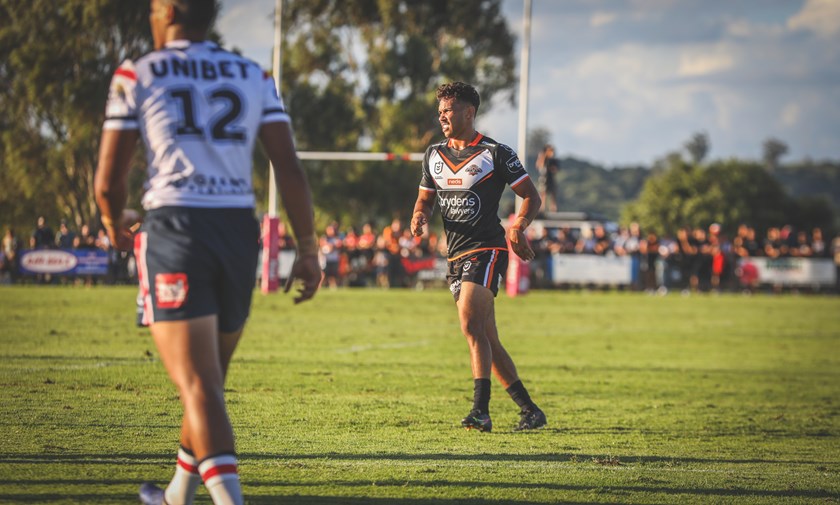 "I'll probably play about 24 players [against Sea Eagles] and some of those guys will play a fair bit of time, some won't.
"We've done a lot of training so I'm pleased with where we're at but we want to play games, that's what it's all about."
Harvey Norman NSW Women's Premiership
Helensburgh 20 def. Wests Tigers 10
Missing seven of their key players, Wests Tigers Women fought bravely against a star-studded Helensburgh side, that featured the likes of Jillaroos internationals Kezie Apps and Jessica Sergis.
Without Botille Vette-Welsh, Raecene McGregor and Paige McGregor, who were starring at the All Stars match, the young Wests Tigers battled for the entire match, laying a platform for the 2021 season.
2021 Match Highlights: Maori Women All Stars vs. Indigenous Women All Stars
Wests Tigers duo Ashlee Makim and Sophie Curtain were both overjoyed when they managed to cross for tries on Saturday afternoon.
Coach Neil Stanley was more than delighted with his side's performance and is excited to see what they can achieve when their seven senior players return.
"We showed that we have plenty of depth and we've got plenty of potential this season," Stanley said after the match.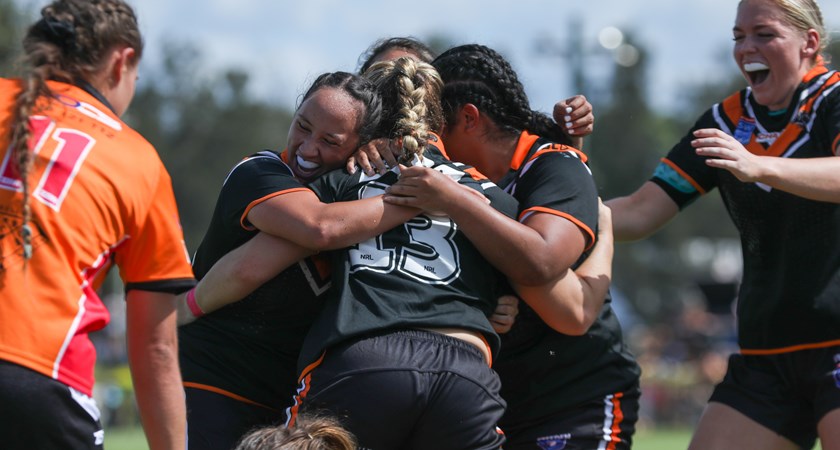 "I was happy that we set a simple structure and we went out there and ran hard and tackled hard.
"We probably dropped our effort throughout some desperate periods throughout the game but we stood up when we needed to.
"We still got lots to improve. We need to work on those combinations, especially when the rep girls get back."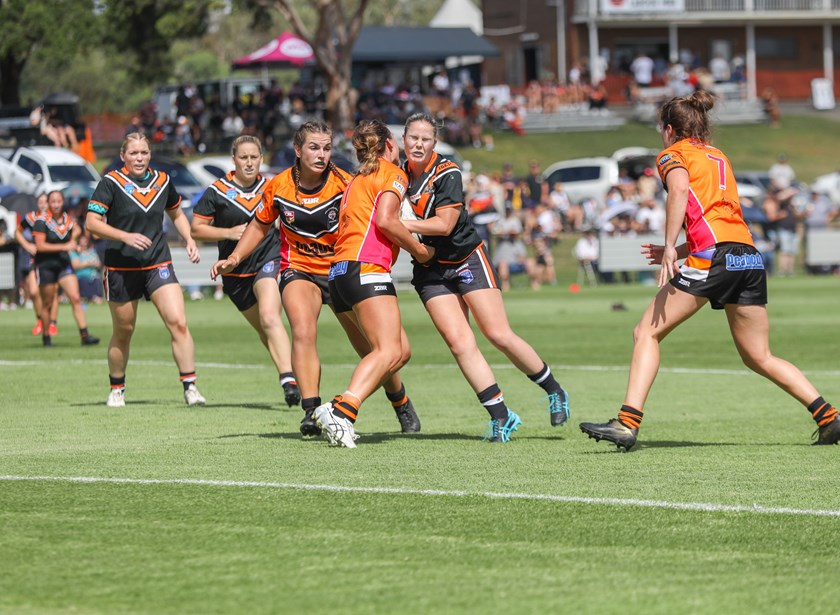 Jersey Flegg U/21's
Wests Tigers 24 def. Canberra Raiders 8
Wests Tigers U/21s kicked off 2021 with an impressive 16-point win against Canberra Raiders in a trial match at Kirkham Oval.
It was a strong start for the Raiders, who spread the ball well to both edges inside the opening 10 minutes to score two quick tries.
However, Wests Tigers went up another gear after 20 minutes, taking complete control of the match to run away with an impressive result.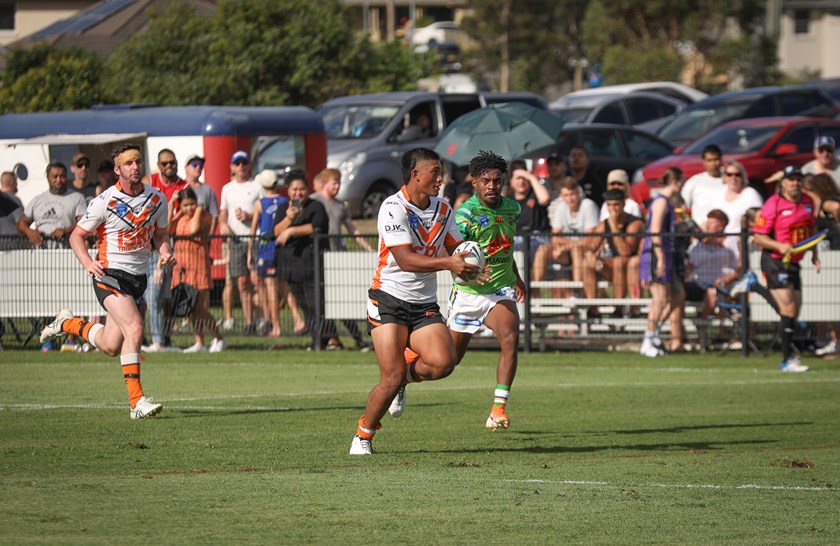 It was a great effort from the youngsters, considering they only played one game last season due to COVID-19 causing the season to be suspended.
Experienced players Iverson Fuatiamu, Logen Dillon, Israel Ogden, Liam Scolari, Mavoni Tuifua and Daniel Sykes all played limited minutes, as they were also included in the NRL squad on the day.