When Wests Tigers score a try, Raecene McGregor will take caution when celebrating.
That's because of what happened in All Stars game earlier this year when a small mishap marred a near-perfect performance for the Maori representative.
It was Raecene's first game playing alongside her sister in over a decade, so when Page crossed to score, celebrations got a little out of hand.
"When my sister scored, I celebrated a little too hard and got injured in that celebration," she laughed.
"I literally ran in to give someone a hug and someone came from behind and hit me in the back of the shoulder and it popped out and then back in."
"It was really frustrating because it was such a happy moment, and it was quite painful after that."
Raecene McGregor claims Player of the Match Award
Not even a dislocated shoulder could slow McGregor down as she stayed on the field and starred with a two-try performance to be named player of the match in the 24-0 triumph against the Indigenous All Stars.
"My shoulder was quite sore, but I kept playing on," she said.
"I was able to get through the game, but it was quite tough returning to training after that match.
"It was pretty annoying that it happened like that and not in the game. It's good to be back now."
On top of picking up a unique injury throughout the match, it was memorable night in Townsville for McGregor as she produced a performance to remember.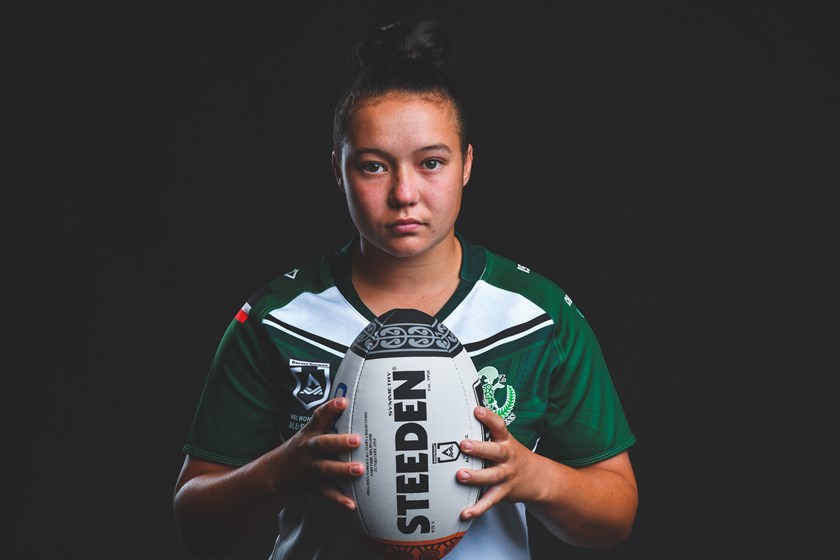 "It was a memorable game and to get the win was even more special," McGregor said.
"It was a really good week to be around some fresh faces."
With Page returning to rugby league after a lengthy stint in union, the McGregor sisters are excited to be playing on the same team in 2021.
The duo will link up for Wests Tigers in the Harvey Norman Women's Premiership this year.
"I haven't been able to play with her since I was 12 years old, so it's been really good to be able to train with her and it'll be really good to be back out there on the field together," Raecene said.
McGregor is also excited to line-up with fellow Maori All Star Botille Vette-Welsh this season.
"It was pretty special to play alongside our captain [Vette-Welsh]," she said.
"I love playing with 'Bo' — she's awesome to be around. It's great to have her voice at the back — she's clear and direct."
McGregor missed the opening game of the season due to her shoulder injury — and although she was disappointed to miss the match — her teammates didn't need her as they recorded a 54-4 triumph against Cabramatta.
Raecene McGregor bounces on a mistake to score first
"Everyone played really well in that game. The halves definitely stepped up and put the girls through their paces around the field," McGregor said.
"It's given us heaps of confidence of confidence going into this game."
The five-eighth will return to action on Easter Monday as Wests Tigers host the Helensburgh Tigers art Campbelltown Sports Stadium.
It will be a tough match with the away side featuring a number of star players, including Dally M winners Kezie Apps and Jessica Sergis.
"I'm really excited to be back on Monday. It's been a little while since I've played, so I'm definitely excited to be back out there with the girls," McGregor said.
"It's going to be a good test for us because they have some great players."
Match: Wests Tigers v Tigers
Round 4 -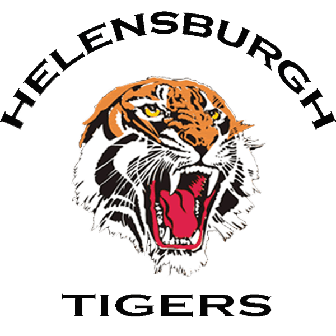 Venue: Campbelltown Sports Stadium, Sydney