Wests Tigers Jersey Flegg team will be looking to keep their perfect record intact when they host Canterbury-Bankstown Bulldogs at Leichhardt Oval on Sunday afternoon.
It will be the first time the U/21's team has featured as one of the curtain-raisers to the NRL team this season — which will be an added boost for the undefeated side.
Coach Wayne Lambkin's men have kicked off the 2021 campaign with wins over the Victoria Thunderbolts and Parramatta Eels to sit second on the ladder — only behind Penrith — who have played an extra game.
"I've been really impressed with how they've started the season and we need to build on that this Sunday," Lambkin said.
"The team has been training well and it's showing on the field. Hopefully we can keep it up."
The Jersey Flegg side will play the second game of a four-game program on Sunday, with the game kicking off at 12:00pm at Leichhardt Oval.
"It's great for everyone involved for Jersey Flegg to be played at the same venue and on the same day as first grade," Lambkin said.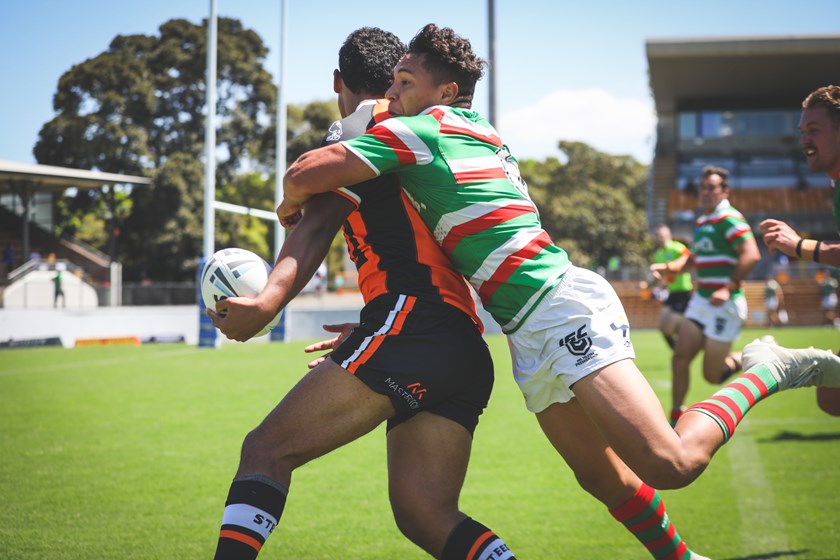 "It's a thrill for the boys to run out in front of a good crowd. To start the season, we've played in Victoria and then at Campbelltown at the same time the NRL team were playing."
Rising prop Mavoni Tuifua — who trained with the NRL squad over the summer — scored the side's first and last try against the Eels on Easter Monday — and will be keen for another big showing against the Bulldogs in Round 5.
Lambkin has been more than impressed with his big prop to start the season, as well as a number of other key members of the squad.
"I've been really impressed with a lot of our players," the coach said.
"Obviously Mavoni Tuifua has been going really well and scored a couple tries last weekend.
"Our hooker and captain Rua Ngati has been playing great — he leads the boys around well and he's going to keep getting better.
"Kaide Hill — our halfback — has also been really good at directing the team around the park."
Despite opening the new season with two wins from as many starts, Lambkin is hoping for a much-improved defensive effort this weekend.
"We still need to work on our defence," he said.
"I wasn't that happy with the team conceding 22 points against Parramatta. That's something we need to work on."
Match: Wests Tigers v Bulldogs
Round 5 -
Venue: Leichhardt Oval, Sydney