Tuki Simpkins will never forget the moment he was told that he was making his NRL debut.
With all the players and coaching staff gathered around, Michael Maguire read out the team list for Wests Tigers' Round 18 clash against Brisbane.
The coach went through all the names — one by one.
With a single spot left on the bench, Maguire called out "Tuki Simpkins" — and the team went wild.
"When I heard my name called out, I was shocked and was like 'was that my name?' Simpkins said with a giant smile on his face.
"Zac Cini grabbed me and started shaking me — all the boys were going crazy and I loved it.
"I had no clue and I was so stoked and over the moon."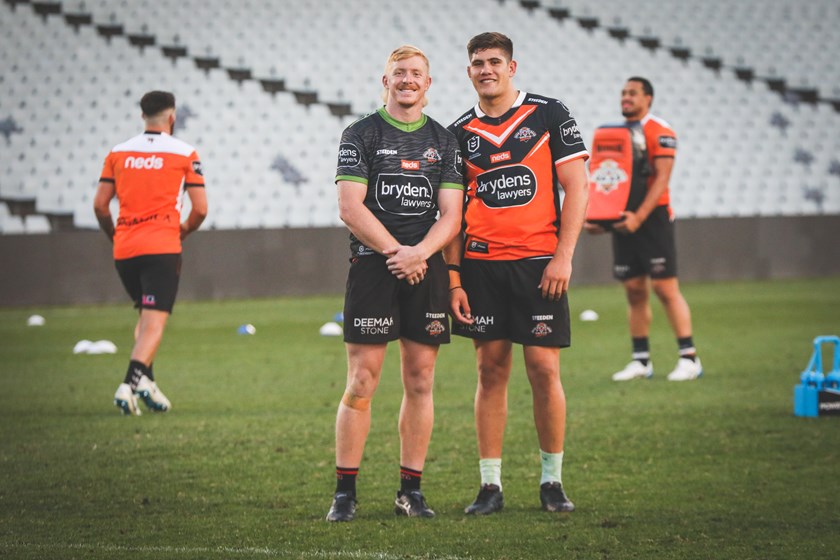 Next up was an emotional call to his family, who live in Rotorua, New Zealand.
"I rung my parents straight after training and they were so happy," he said.
"Mum was crying, and dad was over the moon. It was such a special moment.
"I know everyone at home will be watching at home on the TV. They'll all get together and be proud of me — that's still a special thing for me."
Standing at 192cm and topping the scales at 105kg, the teenage edge forward is viewed as a rising prospect in rugby league having transitioned from rugby union New Zealand. 
Simpkins was initially spotted at the 2016 New Zealand U/15s Rugby League National Championships and spent last year in the North Queensland system before moving to Sydney.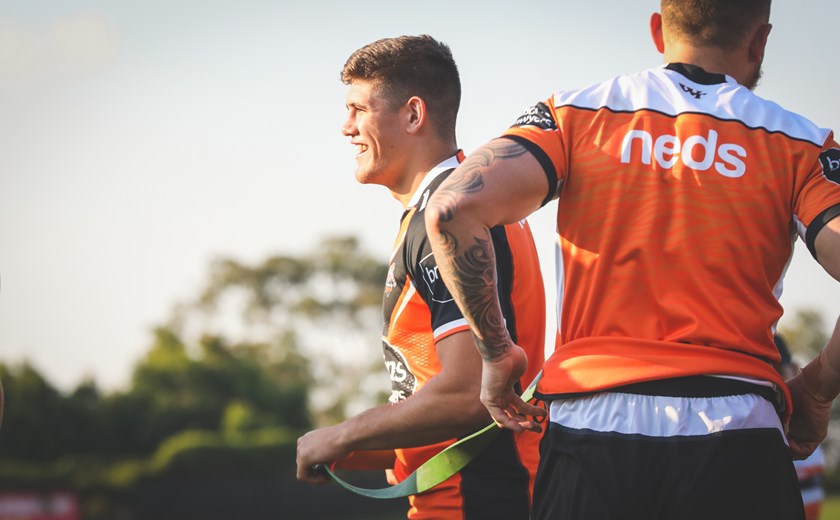 "This makes it all worth it now," Simpkins said.
"When I first moved over from New Zealand I went through a homesick stage. All the sacrifices I've made are all worth it now.
"I'm going to take this opportunity with both hands. However long I get, I'm going to go my hardest and try to play my best footy. I want to keep a hold of this jersey."
And to make it more of an occasion — he'll be debuting alongside one of his closest mates at the club, Junior Pauga, who has been named to start at centre.
"It's a pretty special moment for both of us to debut in the same game," Simpkins said.
"We both lived in the Tigers house, we went to training together, we've done extras together.
"I'm happy for him to get his chance as well — it's going to be pretty special to do it alongside him."
Match: Broncos v Wests Tigers
Round 18 -
home Team
Broncos
15th Position
away Team
Wests Tigers
12th Position
Venue: Suncorp Stadium, Brisbane