With families right around Australia doing it tough again this year with lockdown restrictions, Wests Tigers have added a range of new resources and activities to its FREE Community Resource Hub!
And with school holidays just around the corner for families in New South Wales, we've made sure there's something in there for kids of all ages to enjoy!
Learn how to improve your rugby league with skills and drills videos from Wests Tigers players; test your creativity and education with mazes, stencils and a range of different puzzles — there's even official workshop videos from players talking through important issues such as wellbeing, goal setting, resilience and more.
The Wests Tigers Community Resource Hub provides free resources for students, teachers and parents, and is proudly supported by the Wests Tigers Foundation.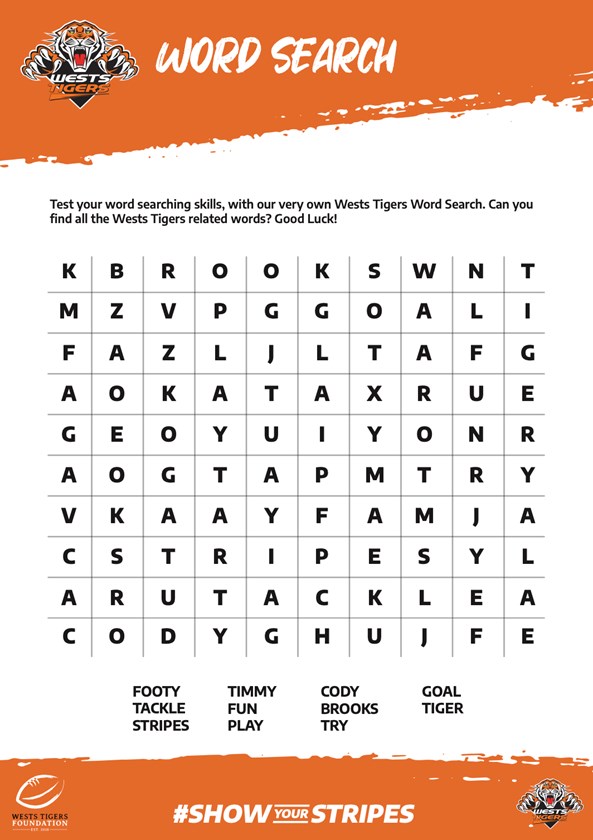 If you have any further questions about the Community Hub, to request a new resource or partner with the club, please fill out our contact form here and someone from the organisation will get back to you shortly.
Wests Tigers are whole-heartedly committed to enriching the lives of our community and harnessing the game's popularity to make a lasting difference in people's lives.