Press Conference: NRL Round 16
Wests Tigers Head Coach Ivan Cleary was left disappointed by his side's high error rate as a gritty Gold Coast Titans side emerged with a 30-12 win at Leichhardt Oval.
After conceding a heavy defeat in Round 15 to the Canberra Raiders, Wests Tigers chalked up 18 errors and eight penalties in the tough defeat this afternoon — leaving the Coach frustrated with the lack of composure shown in attack, especially when working the ball in to positive spaces.
"It's very disappointing," Cleary told reporters after the game.
"We just couldn't get any possession and the possession we did have, we'd give it back in good position.
"We just continually shot ourselves in the foot. You would have thought we could have corrected it at some point but we couldn't. It never changed, and that was the really disappointing thing for me.
"You know, we'd make a half break but we weren't prepared to take the tackle in many instances.
"You can go periods when you don't have freedom in attack, but we got a bit of that today and we just couldn't build any pressure on that or finish off a set when we were going well at times.
"We were looking for the quick fix throughout the day and you're not going to win games like that."
2018 Match Highlights: Rd.16, Wests Tigers vs. Titans
Having lost eight of their last 10 matches following an incredible bright start to the season, Cleary conceded that the Round 17 bye was coming at a much-needed time for his side as they look to reassess their finals chances — currently sitting three wins outside the top eight with nine rounds still remaining.
"I think it's fair to say we're out of form and that's been coming for a bit," he said.
"Even in the last game [against Canberra], we showed some signs where we're looking good but there's just not enough composure at times and we can't turn anything in to pressure — not even points.
"When you've got confidence, you can do that, and that's kind of just where we're at right now."
Co-captain Russell Packer shared Cleary's sentiments regarding his side's ill-discipline with the ball, and acknowledged that it was an area the playing group had let themselves down in in recent weeks.
"We just can't be competitive in the NRL if we don't complete our fair share of sets," Packer said.
"Unfortunately we haven't been able to do that in the last few weeks and we've put ourselves where we are.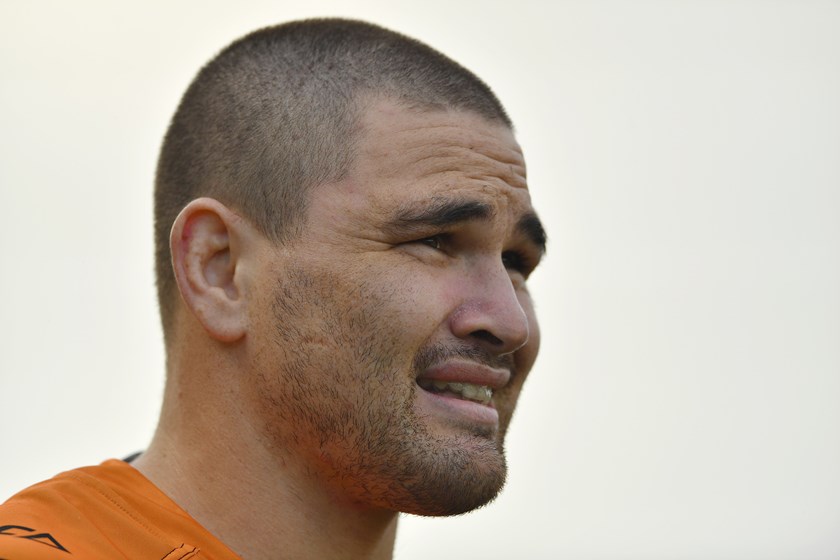 "The guys out there, we have to take accountability and know that we haven't played as well as we can but there's eight games to go and if we're going to let this get us down, that's not in our nature.
"We've got to take the good with the bad and this is life — not everything goes well.
"The performances in the last few weeks have been in our control and not closing them out is the most disappointing and frustrating thing, especially for the Coach."
See what Coach Ivan Cleary and co-captain Russell Packer had to say about the game in the video above!