Wests Tigers Head Coach Michael Maguire said his side were never really in the contest against the Manly-Warringah Sea Eagles with a weight of possession telling in the end as the home side ran away with a 32-12 victory at Lottoland.
With just over 30% of the ball for the majority of the contest, Maguire said he was proud of the way his side continued to hang in the game with a number of costly injuries again forcing reshuffles, but said that even in limited opportunities, Wests Tigers needed to find a way to be better with the ball in hand.
"We couldn't get possession and couldn't get a hold of the game," Maguire reflected.
"To Manly's credit they squeezed us and put the pressure game on and locked us in the corners [but] We didn't help ourselves at times with what we did with the ball.
"We just couldn't get in control as much as we'd liked to but that's obviously what happens when you're facing a team that's creating pressure.
"Unfortunately blew out the end there — our boys hung in there and fought really hard right throughout the game but the score line unfortunately just blew out.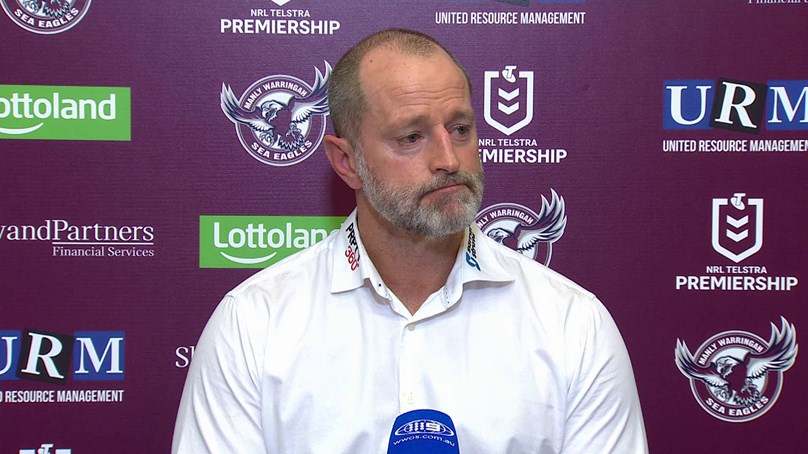 "The competition is so tight you can't be thinking about this game or that game — at the end of the day, every week is an important week.
"We've got three games to go and I'm looking forward to turning up tomorrow and going back to work to achieve what we set out to achieve," he emphasised.
"I've got a bunch of boys that work really hard for each other and I saw that tonight.
"I'm really proud of this team but we've got a fair bit of work to do."
On a tough night for his side, Maguire said it was pleasing to see 19-year-old Tommy Talau make his first-grade debut and said the tyro had a long future ahead.
"He was good on debut," Maguire said.
"There are some big lessons for him there obviously but it's a tough game to come in to with Daly Cherry-Evans coming down his edge quite often.
"It's good to see a young man like that come out and perform in a tough game.
"I'm looking forward to seeing how he takes his career now.
"If he keeps working the way he has been there are no reasons why he can't have a really long time in first grade."
Wests Tigers will look to end a run of consecutive defeats when they host the Newcastle Knights next Saturday at Campbelltown Sports Stadium.
Match: Wests Tigers v Knights
Round 23 -
home Team
Wests Tigers
9th Position
away Team
Knights
11th Position
Venue: Campbelltown Sports Stadium, Sydney