Wests Tigers Coach Michael Maguire says there's no hiding the gap between his side and the top teams in the competition after heavy defeat in recent weeks to the high-flying Roosters and Panthers.
As they did last week against the Tricolours, Wests Tigers showed a strong attitude and glimpses of their talent but ultimately lacked the ability to produce it for the entire 80 minutes as the Panthers ran away with a 30-6 win in the end.
For Maguire, it was a night that showed the benchmark of what he wants his side to be, while also conceding he might eye off the next generation in the coming weeks.
"We had a reasonable start tonight but what it's shown the club and myself about where we need to get to," said Maguire.
"We need to play 80 minutes of football to get to the level we want to be at – that's what we need to continuously work towards. We know what we need to do and where we need to get to and we're working towards that.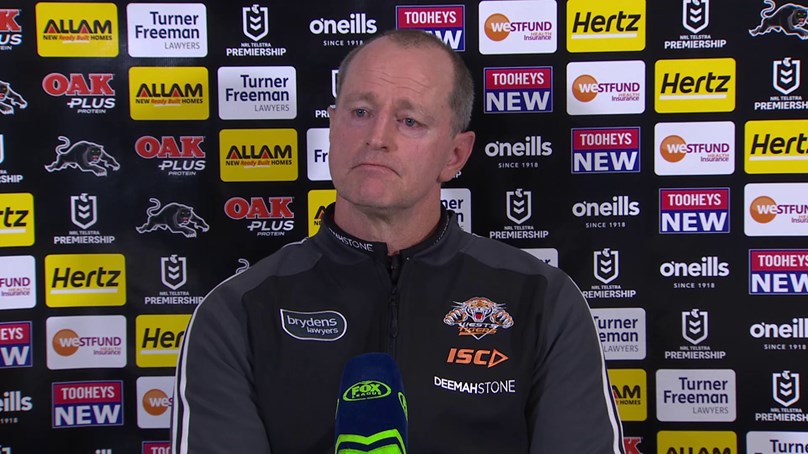 "The opportunities we have this year are closing on where we want to take the club.
"Where we want to make sure we get to be is where Penrith are at the moment.
"Building our defensive unit is something we need to build on moving forward," he said. "We need to do it — week in and week out — because we represent Wests Tigers. We represent our club, community and our Members all the time.
"The past two weeks we have come up against teams at the top of the ladder [and] as an organisation we are striving to make sure we get to that.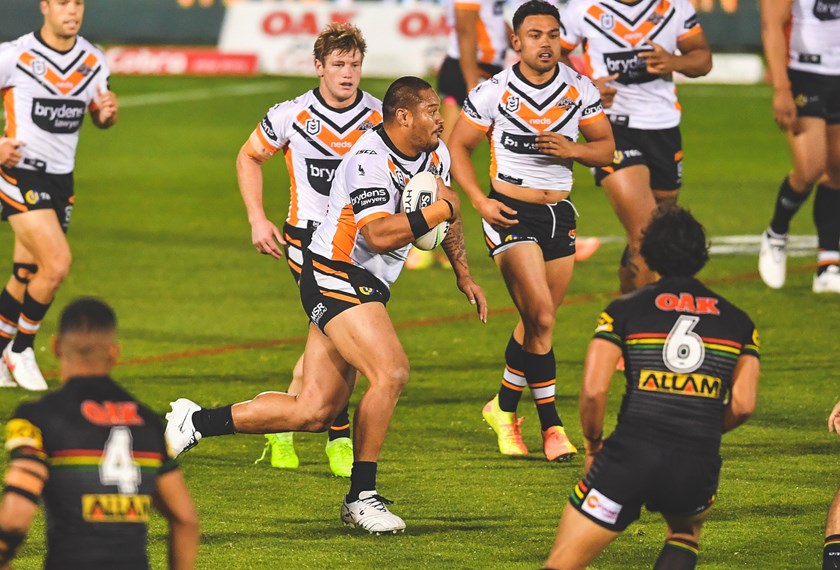 "This is a good lesson. We want what Panthers currently have at the moment."
With Josh Aloiai (family reasons) likely to return next week against the Sea Eagles, Maguire said he will consider making further selection changes over the final rounds with a view to the future.
"I'll definitely be looking at [picking the team with a focus on the future]," Maguire said.
"I want to be able to see the depths of some of the people we have in the organisation. 
"I've got a really committed group that's been training underneath us. I'll have a look and assess it. At the end of the day, whoever puts the jersey on has got to go out and compete and that's something I'll continually instil."
Match: Sea Eagles v Wests Tigers
Round 17 -