By his own admission, Wests Tigers new recruit Joe Ofahengaue wasn't quite sure what the 2021 pre-season had in store for him.
But having made the interstate switch and donning his new Wests Tigers colours, the State of Origin representative is relishing the opportunity that awaits.
Ofahengaue joined his new teammates on Monday for his first week of pre-season training at the club having been granted an immediate release from the remainder of his contract at the Brisbane Broncos. Signed on a three-year deal at Wests Tigers, the 25-year-old was full of positivity as he reflected on the chance to start afresh and return to the career best form that saw him feature for Queensland.
"I had two more years at the Broncos but things happen and people need to move on and I was one of them," Ofahengaue said.
"I'm indebted to the whole club at Wests Tigers.
"I know Madge as the coach wanted me here but the whole team have accepted me for who I am. I could have stayed at the Broncos but I chose to be here; I have a new family now and am really settling in."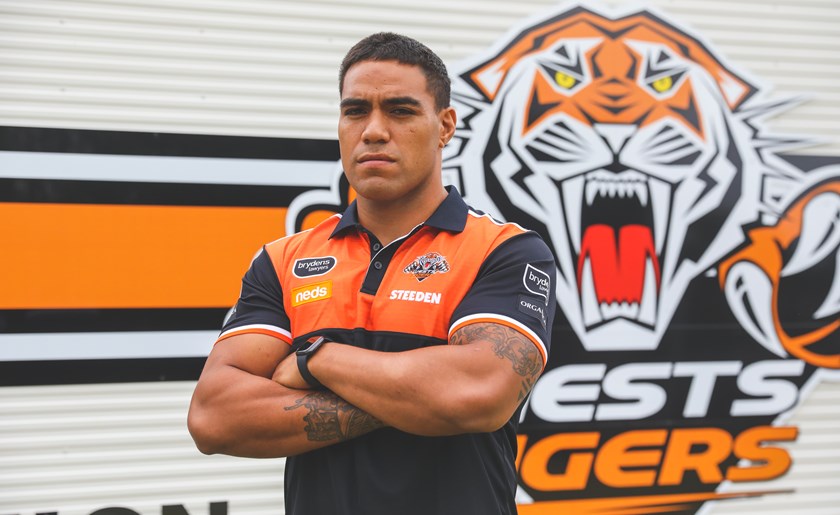 Off the back of a tough 2020 campaign that saw the Broncos finish bottom of the ladder, Ofahengaue said his conversations with Coach Michael Maguire have him fired up to ensure the club achieves big things in season 2021.
"Madge is letting me come here to restart and reset," he said.
"I didn't forget how to play footy [last year]. I'm really going to try hard and try my best under him, and that's taking it one week at a time.
"The perception around the club and ninth... I have no interest in that. I'm here to do my best and insert myself where I can in this team.
When you join a team you have to get stuck in quickly; these boys are really accepting and I love it.

Joe Ofahengaue
The Tongan powerhouse will be joined shortly in Sydney by his partner Sofi and young daughter Mila, and said it was an exciting challenge to branch out of Brisbane for the first time in his professional career.
"It's a blessing for me to have a career in the NRL," Ofahengaue enthused.
"I'm here to be what I can and do what I can to help this team win.
"This is a challenge for me. It's a challenge being away from family but it's the sacrifice I have to make to be in NRL again and I owe that to the team,"
"I'm 25 now — I have my own little family and I'm stepping out of my comfort zone. That's the whole reason why I've moved on."