You have skipped the navigation, tab for page content

5 Ways to Wellbeing
Wests Tigers are proud to support the South West District Local Health and Wollondilly Community Health Centre with the 5 Ways to Wellbeing. Promoting healthy wellbeing for locals in South West Sydney.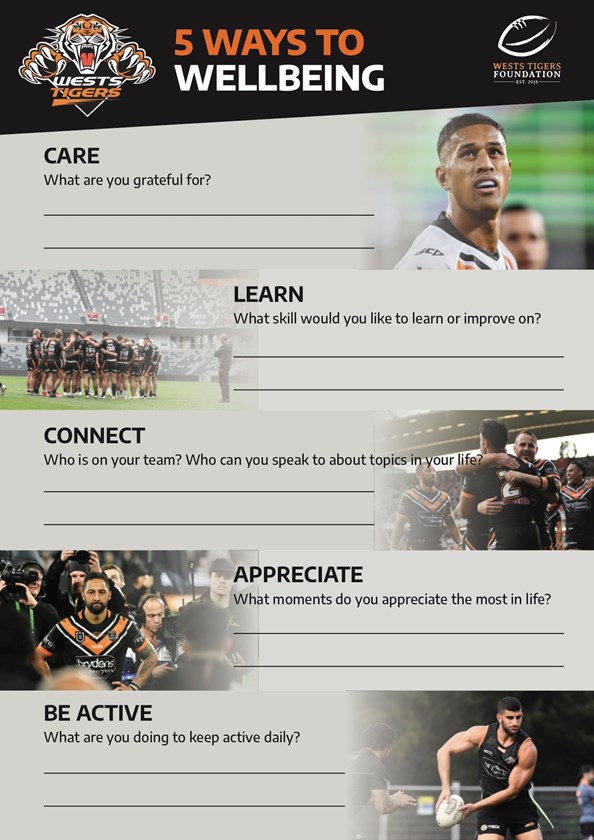 A conversation about Mental Health
Wests Tigers Life Member and Coach Michael Maguire joined with Samantha Lane; Todd Liubinskas and Grant Blashki for a conversation about mental health. Five people from five different walks of life, speaking about their mental health experiences and the importance to keep raising awareness of it.
A conversation about Mental Health
Healthy Eating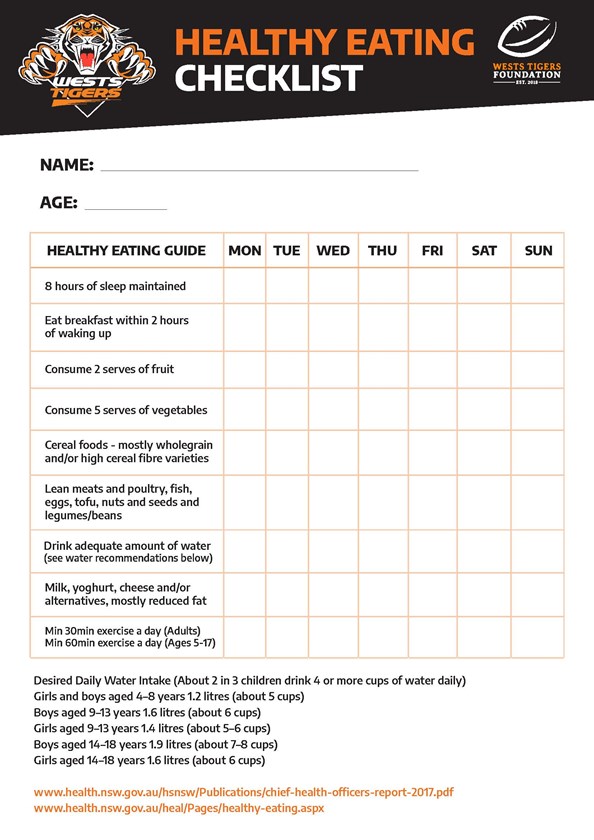 Download Resources
Interested in a particular Wests Tigers resource? Use the enquiry form below to download your free copy for external use.