The 2019 NRL Telstra Premiership season will start at home for Wests Tigers as Michael Maguire's side begin their 20th season with three consecutive home matches for the first time since 2003.
Off the back of a winning record across their home grounds in 2018, Wests Tigers will open the 2019 season with home matches against the Manly-Warringah Sea Eagles, the New Zealand Warriors and the Canterbury-Bankstown Bulldogs.
The early-season triplicate will mark the first time in over a decade that Wests Tigers have begun the year with three consecutive home games.
All eyes will be on Wests Tigers season opener at Leichhardt Oval on Saturday, March 16, where two new coaches in Michael Maguire and Des Hasler will square off once more as Wests Tigers take on the Silvertails at the iconic venue.
Both coaches have met before in a number of big matches — the Preliminary Final in 2012 and Grand Final in 2014 — and the 2019 season opener looms as another intriguing event for two teams beginning a new chapter in their respective histories.
Wests Tigers have won their last four season-openers and have lost just once against the Sea Eagles at Leichhardt since 2004, with wins in six of their last seven games.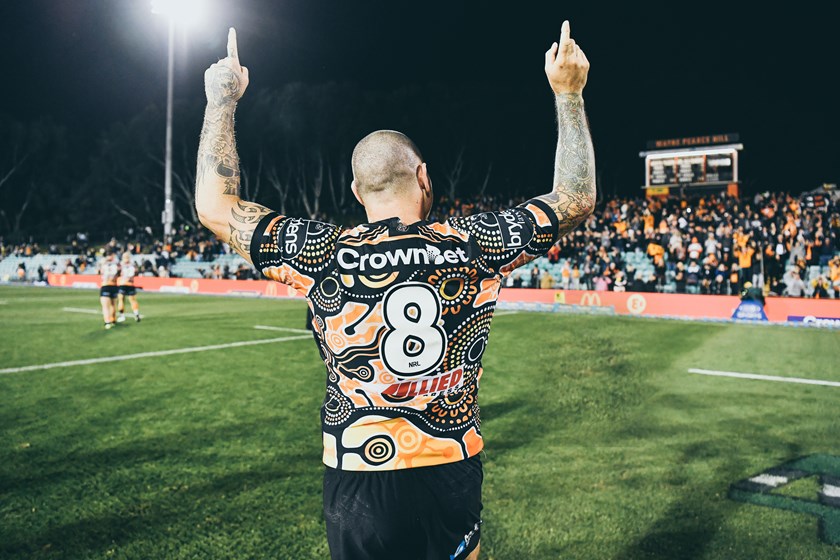 Following that, Wests Tigers will then take on the New Zealand Warriors at Campbelltown Sports Stadium in a twilight Sunday night game in Round 2.
Wests Tigers have a similarly good record against the New Zealanders, having won the last three clashes at the suburban ground by a combined scoreline of 134-48.
Campbelltown will then play host to another family-friendly game against Canterbury-Bankstown to round out the strong start to the season for Wests Tigers. 
Wests Tigers 2019 Jerseys
The Bulldogs have not played at the iconic South West suburban ground since 2011, but do hold a stunning 5-0 record against Wests Tigers following their dominance throughout the early 2000s where they won four games in consecutive seasons.
Nevertheless, having three home games at suburban grounds will no doubt be a huge boost for Michael Maguire's men to start the season and provides the chance to lay a strong platform for the year ahead. Wests Tigers have not had back-to-back matches at Campbelltown in over 15 years or three consecutive matches at the two suburban grounds since 2002 — making it a remarkably unique start to the season.
With a new coach and exciting squad, it's certainly not a start to be missed, so sign up today as a Wests Tigers Member to secure your seats for the year ahead.
Visit weststigersmembership.com.au to help us defend #OurJungle in 2019!