The battle for spots will be at an all-time high at Wests Tigers in 2018, with Coach Ivan Cleary putting together an extremely strong squad for the season ahead. 
With over 10 brand new faces "on the bus" for the year ahead and a great mixture of youthful talent and experience in the midst, the team that takes to the field in Round 1 against the Roosters will be vastly different from the one that ended the 2017 season at Leichhardt Oval.
In the "Contenders" series, we take a look at those who will battle it out for spots in 2018, and not envy the decisions ahead for Coach Cleary in selecting a team for Round 1!
Next up, we look at the final spot up for grabs in a contested forward pack: lock forward!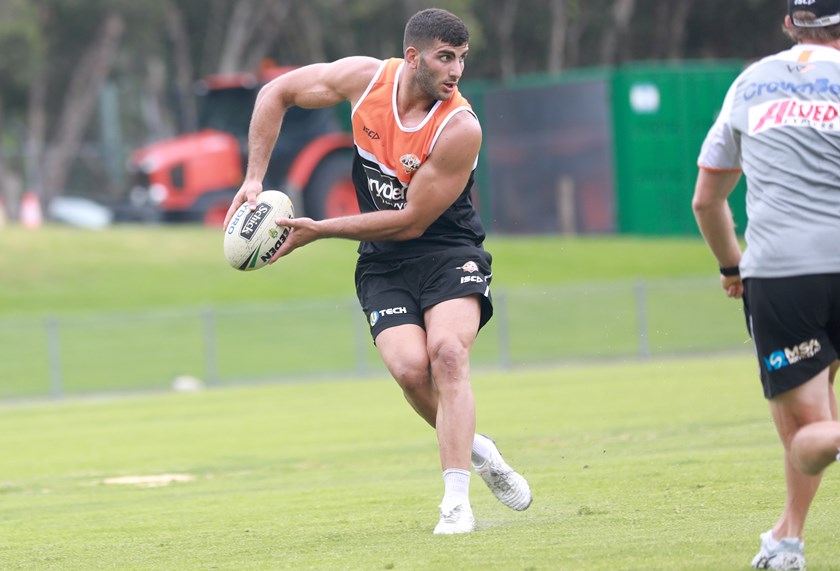 ALEX TWAL
Age: 21
NRL Games: 9
At Wests Tigers since: 2017
Alex Twal was mentioned earlier in this series as a contender for a front row spot, and after watching the way in which he handled himself throughout the World Cup with Lebanon, he'll certainly like his chances at nabbing a bench or even starting spot there in 2018. But let's not rule out the idea of Twal featuring at lock either; something that will largely depend on the way in which Ivan Cleary wants his side to play. With a number of big, ball-playing forwards in the side, having a workhorse at lock may be the game plan on occasion, and that could lead to Twal featuring in the number 13 jersey. Either way, the 21-year-old seemingly has a long future ahead of him at Wests Tigers, and it'll be fascinating to see how he contributes best to the side in season 2018. 
ELIJAH TAYLOR
Age: 27
NRL Games: 142
At Wests Tigers since: 2016 
Elijah Taylor's strengths on and off the field are well known, and his reputation as one of the best ball-playing locks in the game is certainly established at Wests Tigers. Lock was the position that he first started playing when he first came to the club back in 2016 and helped him gain a return to the New Zealand national side — making him one of the front-runners for this position in 2018. However, it's worth noting the subtle change that Ivan Cleary made once he took over in 2017; Taylor was playing at lock but was also finding himself out on the edge too as a back-rower, which could be his position full-time heading in to 2018. The beauty of the number 13 jersey is the ability to change the type of player that features there depending on the players around him, so it'll be interesting to see whether Taylor plays there again in 2018 or remains out on the edge.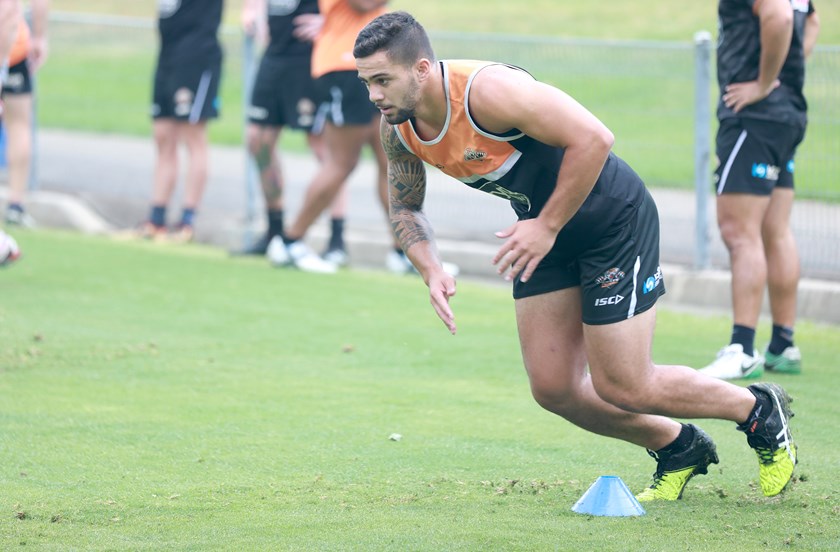 JOSH ALOIAI
Age: 22
NRL Games: 39
At Wests Tigers since: 2016
Capable of playing any position in the forward pack, Josh Aloiai will head in to 2018 as a contender for a number of spots in Ivan Cleary's side and lock might not be the worst shout out there given the depth of talent available in the middle and edges. A consistent trainer who gives his all on the field, the 22-year-old is certainly the type of player you want in your side each week, but with a number of experienced players around him, Aloiai is definitely in a fight to line up against the Sydney Roosters in Round 1. Should he make the Round 1 team, seeing him don the number 13 jersey (as he did at times in both the 2016 and 2017 seasons) wouldn't be the biggest shock to Wests Tigers fans.
MATT EISENHUTH
Age: 25
NRL Games: 11
At Wests Tigers since: 2017 
Another who impressed greatly in his debut season, Matt Eisenhuth's seamless transition to first-grade will have given both himself and Coach Ivan Cleary plenty of confidence heading in to 2018 as he looks to secure a starting spot. By the end of the year, Eisenhuth was the team's starting lock forward (with Elijah Taylor out on the edge) — leading the way with his ball-playing skills, good defence and hard running in attack. As such, he is seemingly the front-runner for the position in 2018 but it's hard to say definitely given the arrival of a number of new players in the side — which will bring about positional changes. You'd have to think that the 25-year-old will likely be there in Round 1, but there's simply so much depth in this year's squad that we simply don't know, and Eisenhuth will certainly be looking for a big end to pre-season heading in to the trial matches to ensure he has a jumper for that Round 1 clash on March 10.
ROBBIE ROCHOW
Age: 27
NRL Games: 83
At Wests Tigers since: 2018
The last forward to join "the bus" in 2018, Robbie Rochow moves back to Sydney after spending the past few months in the Melbourne Storm system that he began his career in back in 2010. An experienced and versatile forward, Rochow is one of the fitter big men in the squad and will certainly add plenty to the squad in the year ahead — particularly if he can snag a spot in the opening 17 to start the year. The 27-year-old has played in some big games throughout his career, and made a number of appearances at lock when at Newcastle — a time which many believe was his best footy.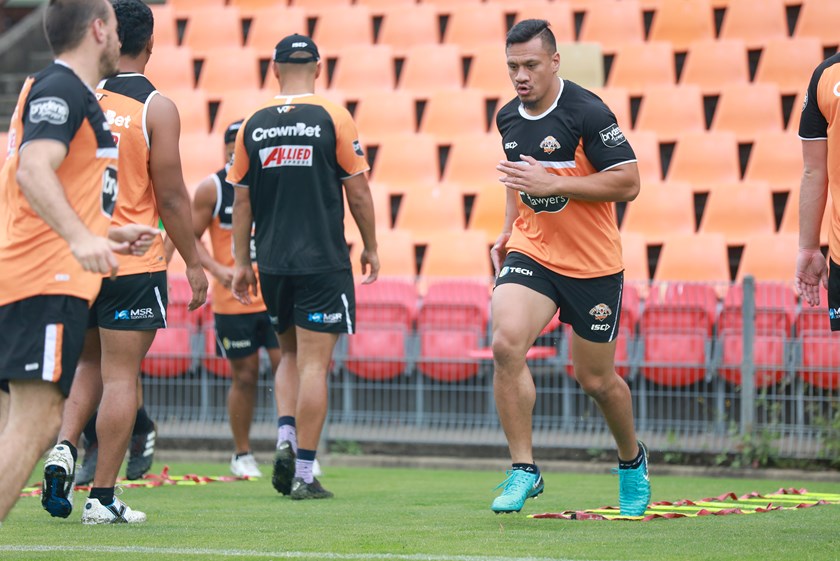 SAUASO SUE
Age: 25
NRL Games: 100
At Wests Tigers since: 2013
A regular in Wests Tigers forward pack over the past few seasons, Sauaso Sue took his game up a level in 2018 with bruising defence and hard running making for a dangerous forward on a number of occasions. Reaching the 100-game milestone, the Samoan big man will look to step up again in the year ahead, but the question looms as to what role that will be in — prop, lock or second row? Sue played all three positions under Cleary in his first season in charge of the team and will likely fancy his chances at jagging a prop or lock role in 2018 given the depth of talent already available in the back row.